Welcome to Sportsbook Affiliate Program Reviews
I used to take a few bets from my class mates back when I was in college. This gave me the knowledge to become a sharp... and I'm happy to say that I have been banned/restricted by most online sportsbooks.

So the next natural step for me was to become an affiliate. I've sent tens of thousands of players over the years, and have enjoyed some great moments as well as some horrible loses. That is why I have created this
sportsbook affiliate program
review site, to help you decide which brands are worth pushing, and which aren't! But better yet, this website also allows YOU to give your own sportsbook affiliate program ratings and affect our count down of the best.
Age:

5 Years

Bundles?:

No

CPA:

$50

Neg-Carry-over?:

Yes

Rev Share:

20-50%

USA?:

Yes
BoDog has been made famous by their high profile, billinaire owner; Calvin Ayre. Ayre, who has appeared on the cover of Forbe's, and who is frequently spoted enjoying a lavish lifestyle, grew up as pig farmer, only to become of the biggest names in the online gaming world.
His Brand, BoDog, has gone through many controversial issues, including loosing their domain name to a supposed patent troll. Their brand, which has both fanatical enthusiasts as well as strong detractors, seems to get no in the middle reviews. People either love BoDog, or they hate it. Continue reading »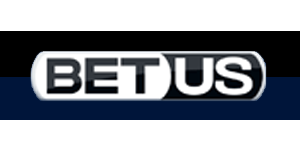 Age:

15 Years

Bundles?:

No

CPA:

No

Neg-Carry-over?:

No

Rev Share:

25-35%

USA?:

Yes
Warning!
The BetUS affiliate program has stopped paying affiliates and is no longer considered to be a trustworthy site. Some time ago they were considered to be among the best, but the sudden change in their practices removes them from the top rank, into the bottom of our online sportsbooks list.
If you are one of the many victims of their scheme, or are simply looking for a new sportsbook to promote which is worthwhile, has been online for some time and will keep on for even longer, I recommend the WagerWeb affiliate program.
You can read more about the WagerWeb affiliate program on this site by pressing here, or you can also inspect other sites and see if any of these interest you by going back to our home page.
Related Blogs
Related Blogs on gaming affiliates


Age:

5 Years

Bundles?:

No

CPA:

-

Neg-Carry-over?:

Yes

Rev Share:

-

USA?:

Yes
Warning: Do not engage in a any type of activity with them.
Next Entries »